Engage yourself in the world of Dhrubo Banerjee's upcoming family comedy, a delight for audiences ranging from 8 to 80, where laughter is a guaranteed bullseye. This cinematic creation not only resurrects the spirit of the '80s but also encapsulates the essence of that era, originally conceived by the renowned author Rajkumar Moitra and now brought to life on the grand screen under the visionary direction of Dhrubo Banerjee.
Just before the trailer premiere, Riddhi Sen, Ujan Chatterjee, Ditipriya Roy, Sudip Dhara, Jeet Sundor, Mithun Gupta delivered a captivating skit to enhance the trailer launch, with Bogla Mama aka Kharaj Mukherjee serving as a positive catalyst.
The trailer was unveiled in the presence of the entire team and various media outlets.
From the very first note of the opening score, "Bogla Mama Jug Jug Jiyo" assures a rollercoaster ride of drama and witty dialogues. This isn't your typical comedy; it's a fusion of storytelling and humour that will have you in stitches. The film is a collaborative production effort from the powerhouses Jio Studios and SVF Entertainment, ensuring top-notch quality and an unforgettable cinematic experience.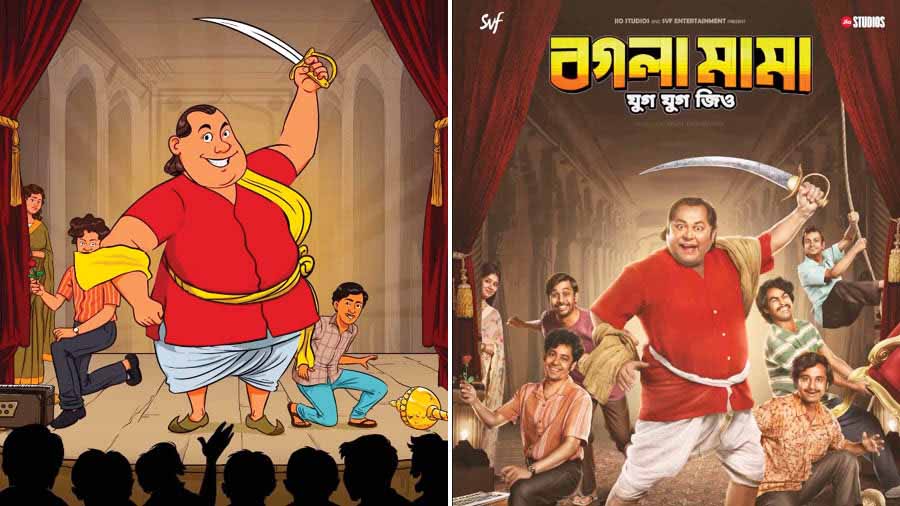 Director Dhrubo Banerjee expressed, "With 'Bogla Mama Jug Jug Jiyo,' we aim to revive the lively spirit of the '80s and bring forth a unique blend of storytelling and humor that transcends generational boundaries. It's a cinematic journey that promises laughter, nostalgia, and a heartwarming experience for audiences of all ages."
To enhance the film's ambiance and nostalgia, the musical score is in the masterful hands of the gifted composer Indraadip Das Gupta. His tunes will serve as the soul of the film, seamlessly weaving emotions into the comedy. And, of course, what's a comedy without a stellar cast? "Bogla Mama Jug Jug Jiyo" brings together acting powerhouses like Rajatava Dutta, Aparajita Adhya, Kaushik Sen, Bishwanath Basu, Ditipriya Roy, Ujan Chatterjee,Riddhi Sen and others. It's a comedy dream team like no other! The plot takes an exciting twist, revolving around the preparation of a theatre performance, and how the climax is treated promises to be a game-changer.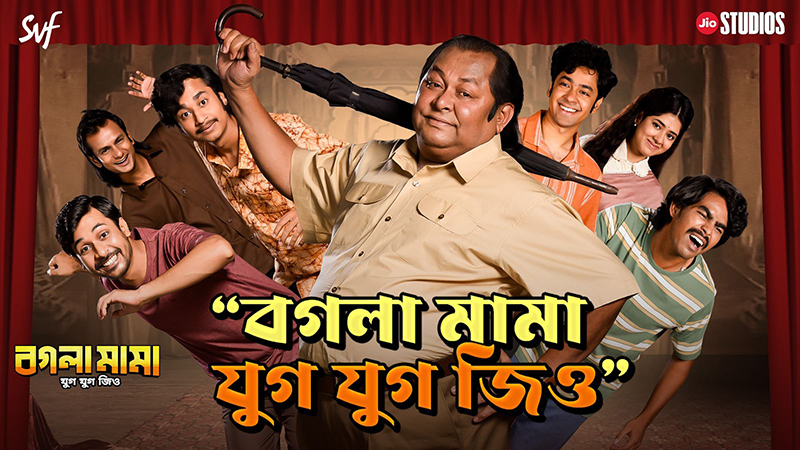 In anticipation of the film's release, the collective sentiment from the team, represented by Riddhi, Ujan, Ditipriya, Sudip, Jeet, and Mithun, is summarized in their joint statement: "We poured our hearts into this project, and we believe 'Bogla Mama Jug Jug Jiyo' is a cinematic treat that will resonate with audiences of all ages. It's a journey that celebrates the essence of family, laughter, and the timeless spirit of the '80s."
So, stay tuned, as "Bogla Mama Jug Jug Jiyo" is all set to grace the big screen very soon, promising to be a family entertainer catering to every audience from 8 to 80! Get ready to laugh, reminisce, and fall in love with the '80s all over again.
The film is set to release on 24th November.