Kolkata, 21st September, 2023: "Hari Om Smiles" is organising Rubaru 2.0 by Ms. Monica Singhal, Motivational Life Coach and an empowering orator. The curtain raiser was held today at Hindusthan Club, Kolkata which was attended by: Ms. Monica Singhal and the committee members of Rubaru 2.0 Kolkata – Alka Gupta, Suman Agarwal, Sangita Kejriwal, Shashi Chowdhury. The main event will be held at Dhono Dhanyo Auditorium, Kolkata on 24th September 2023 from 2pm-5pm with free registrations to attend the event.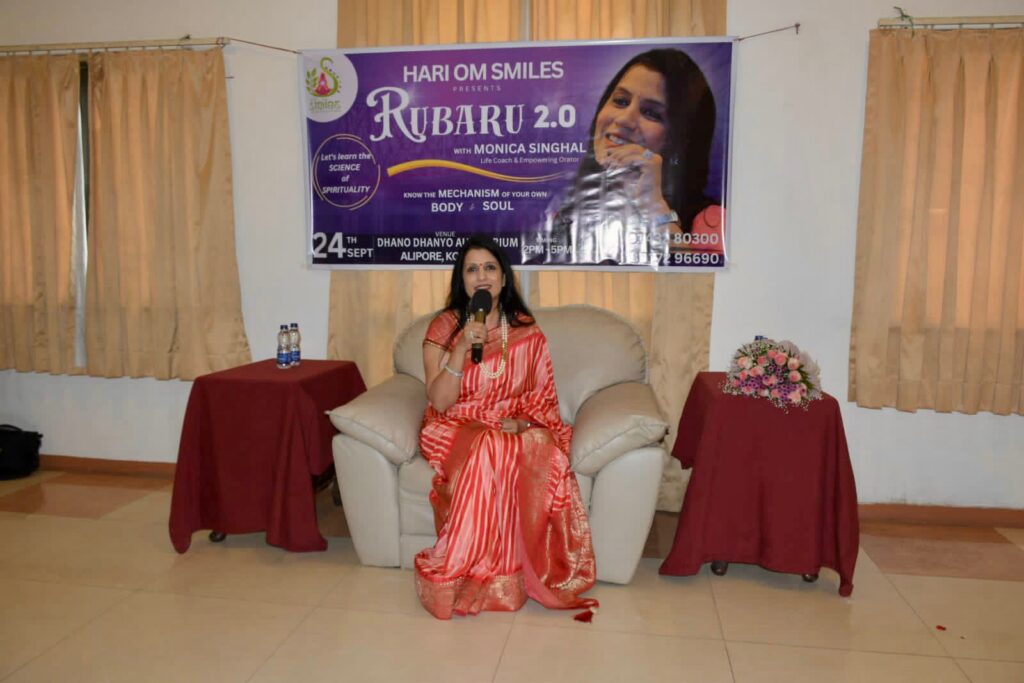 "Hari Om Smiles" is a way of life, zindagi jeeney ki kala hai. What started as a small group, convened by Mrs Monica Singhal, the chief mentor and spiritual healer; has become a saviour which has empowered thousands of lives, only through propagating the infinite power of the self and the universe. Khud ko khud se mila diya and connected people with their roots, ancient traditions and transformed everyone into a "NEW US"!
"Hari Om Smiles" has a Holistic Approach towards our day-to-day life by an amalgamation of science and spirituality, by teaching the scientific importance of our prized rituals and customs. At Smiles, they simplify Meditation to make it an effortless yet effective practice. Also, breaking the myth of leaving the worldliness, Smiles does not lead you to detachment, rather helps you grow closer to your loved ones. Since the dawn of time, mankind has been searching for answers. Answers that promise them easier times, answers to guide them out of the harrowing shadows of depression, anxiety and despair engulfing their existence. The great yogis and sages of ancient India found these but only to have us lose them in the din of everyday life.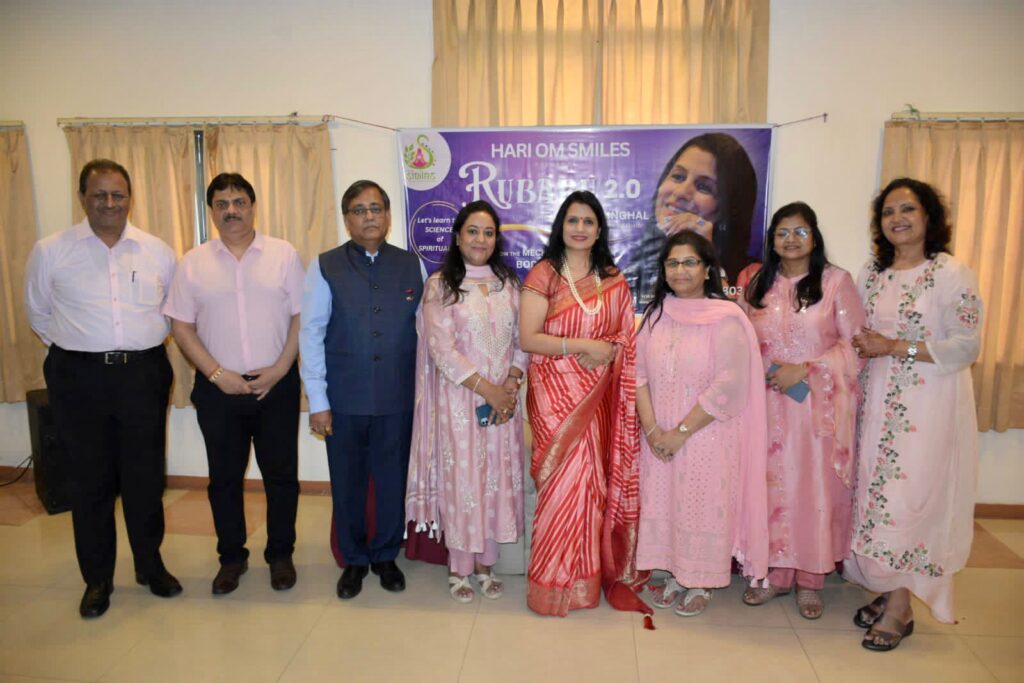 Speaking to the media, Ms. Monica Singhal, Motivational Life Coach & Empowering Orator said, "Unlock the Science of Spirituality and Experience Magic beyond Magic at RUBARU 2.0 Kolkata! Join us on September 24th for a journey to positive living and inner enlightenment. "Hari Om Smiles" stands tall as the beacon of hope and enlightenment for all. At Smiles we See Magic in Life Every Second and believe in selfless service and healing for all age groups and genders by making them aware of the power they yield. We have meditation as well as spiritual Vani sessions regularly. Thousands of souls have been healed physically, mentally, spiritually and emotionally. We strongly believe that everybody is created to be unique. No one is wrong, just a little different from us- Koi galat nahi, sab alag hai."
Ms. Monica Singhal, the founder of "Hari Om Smiles" is the harbinger of light and the reason behind countless smiles all over the globe. She is a spiritual and motivational speaker who has transformed innumerable lives through her workshops. Founded in 2015 by spiritual healer and motivational coach Ms. Monica Singhal with the motto "Naa koi tann se, naa mann se apang rahe", this trust aims to help people conquer their demons by searching for the light within. They also organize various Artificial Limb Camp.