"Come join me and make running a part of your life": Jackson
 
Kolkata, November 21, 2023:  Procam International promoters of the Tata Steel Kolkata 25K (TSK 25K) announced former 110m hurdles world record holder Colin Jackson as the International Event Ambassador for the upcoming edition scheduled on Sunday, 17th December 2023.
 
Instituted in 2014, TSK 25K sparked a running revolution in eastern India and is a World Athletics Elite Label Road Race. The event is now a celebration of Kolkata's vibrant sporting spirit and energy. The presence of an iconic athlete such as Colin Jackson will make
'Aamar Kolkata, Aamar Run' is even bigger and more attractive.
 
Jackson claimed his first senior medal at the Commonwealth Games in 1986, bagging silver in the 110m hurdles. He set a world record to win gold at the Stuttgart World Championships in 1993 and won the World title again in 1999. The highest point in his career came when he won Gold at the World Championships in Stuttgart in 1993 in 12.91sec.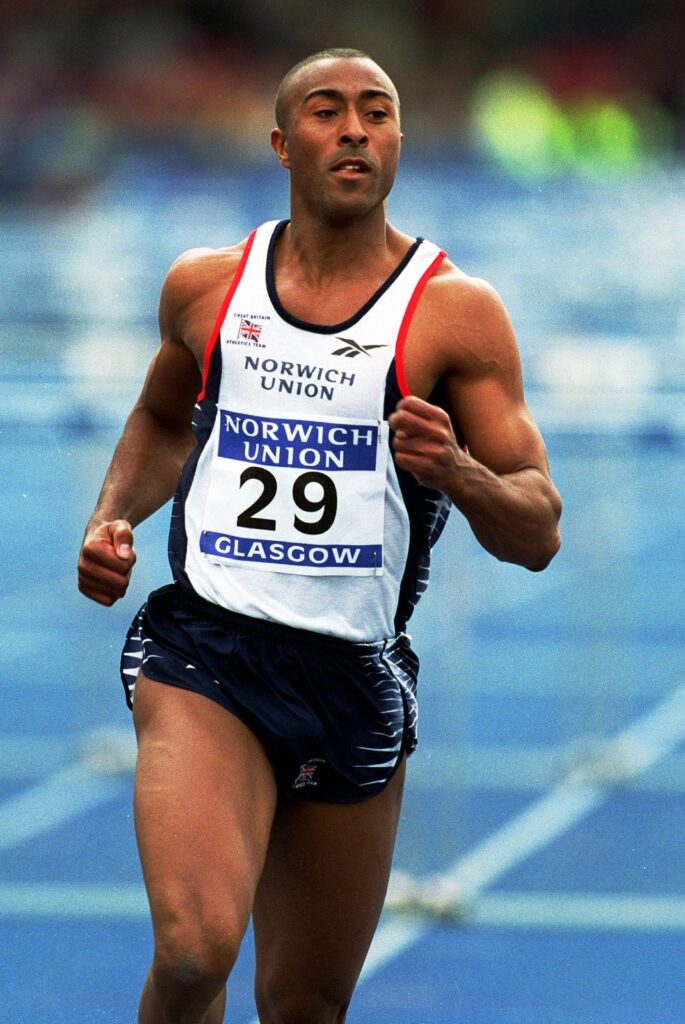 "Running is a universal language that has the ability to inspire and bring the community together. It is a wholistic sport that helps you keep good health and more importantly gives you the ability to make a difference in society. Running has basically been my whole life – on and off the track. It has helped me navigate through life and helped me be better, and perform better. I am excited to be a part of TSK 25K and I urge everyone to come join me in this biggest sporting celebration!
Come join me and make running a part of your life."- said Jackson.
Chanakya Chaudhary, Vice President, Corporate Services, Tata Steel, said, "I am pleased to announce that Colin Jackson will be joining us as the TSK 25K International Event Ambassador. His 10 years world record of the 110 m hurdles and 27 years world record of the 60 metres hurdles, is still an inspiration and motivation for many. We believe his presence and engagement for TSK 25K will encourage participants to push their limits and embrace a healthier lifestyle. We look forward to a successful collaboration with Colin Jackson as we strive to make TSK 25K a remarkable experience for all."
He went undefeated at the European championships for 12 years in a row but Jackson's piece de resistance remains a 12.91 seconds 110m hurdles world record, which stood for more than a decade. He was also the 60m hurdles world record holder till Grant Holloway broke it in 2021.
 
Adding to his list of victories are two Commonwealth Games Gold (1990 & 1994), a World Indoor hurdles championships and two European Indoor Championships.
After finishing his hugely successful career in track and field, Jackson reinvented himself and went on to explore other fields with equal elan. 
 
He authored several books – Life's New Hurdles" where he described the shock of adjusting to sudden change after an illustrious career, The Young Athlete" which helped young aspirants with stunning step-by-step photography, clear, concise text, and helpful tips to take up running and his biography titled "The Autobiography" where he candidly spoke about his life on track. 
 
Furthermore, Colin and his sister Suzanne Packer, founded Go Dad Run, which raises funds for Prostate Cancer UK and just as importantly, helps create additional awareness of the condition. Now, Go Dad Run specifically focuses on areas that men are often hesitant to discuss or consider, where undiagnosed problems and symptoms can have serious consequences in the long run.
 
A successful career as a sports commentator on BBC for track and field, Colin is an example for others and a milestone for those who think life is over once their career is.
 
Vivek Singh, JT. MD, Procam International stated, "Colin Jackson is the epitome of resolution and has been an inspiration to many the world over. He is someone who is known for his ferocious determination and ability to be ruthless on track at will, his association with the event will be a huge encouragement to the runners who will look forward to put in their best efforts. We look forward to welcoming him to the Tata Steel Kolkata 25K.
Registrations for Tata Steel Kolkata 25K categories like 10K, Ananda Run (4.5 km), Silver Run (2.3 km), and Champions with Disability (2.3 km) — will remain open until November 26, IST 11:59 p.m., or till running places are filled, whichever is earlier, at tatasteelkolkata25k.procam.in/